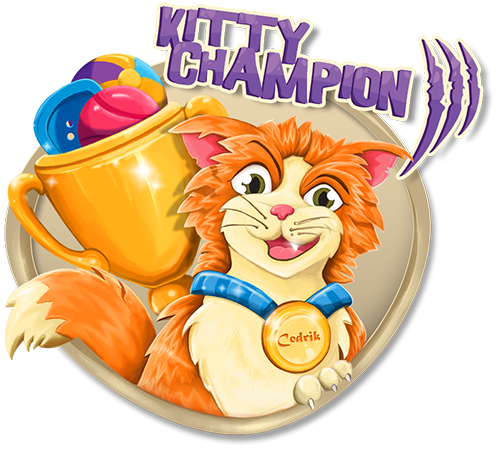 Kitty Champion
During #CoronaDefoldJam, our team decided to port one of our mobile game from Unity 3D to Defold. During jam, we are positively surprised and excited to use Defold engine. The way of working and performance achieved are sensational for us.
We are delighted to announce our small victory in #CoronaDefoldJam. From 42 submitted games, Kitty Champion is the one

! As far as you know, its the game made for cats and not only cats love it! It was great opportunity to check ourselfs in complety diffrent environment. Congratulations for other winners. You made incredible work as well!
Also, we are excited to announce that Kitty Champion is available free forever! Please remember to give us a 5-star rating! If you need help or want to share feedback.